As the leader and mouthpiece of a cutting edge and stylish group like the Street Kings I, routinely come across bicyles that are built with the best intentions but oft times
miss the mark
. Putting time, money and effort into bike and meeting absolue failure is a lot like that MTV comeback Britney Spears tried a few years back. The experience will either bring you and your creation closer together, or drive you into a downward spiral much like that young starlet that included a
shaved head
, public snatch exposure, and an overuse of the label "
psychoctic episode
". If you are thinking to yourself: "it's a bike, how bad can it really get out there?" I can only assume you have not been privy to the sorted world that is the fixed gear phenomenon of late. With that I give you a bike that i have come to call: "the bicycle of the damned" or;"PENGY". Pengy was posted recently on AZFIXED under the thread "hot bikes". Moments after my initial viewing and subsequent dousing of my eyes with a vinegar based solution to remove the image from my retinas. I inquired as to the legal status of the bike; i.e. was it stolen? When i was informed that it was not assumed stolen, i immediately revoked the membership of the poster and filled his contact email inbox with a stern lecture regarding his responsibility to the youth of American that look up to posters like himself as informed experts. If he had made the mistake and posted the bike as "hot" meaning stolen an exception could have been made. This was clearly not the case. An excerpt from the diatribe that followed is shown below;
"This, Mr Pengy, is blasphemy and if you had any part in the construction of this bike I strongly recommend you wash yourself thrice in the river Jordan or what ever the religious equivalent would be for your demographic area You have spoiled my goodwill and the trust of other posters on the "Hot bikes" thread. I hope you can sleep at night, i for one cannot close my eyes without seeing visions of this monstrosity burned into the darkest recesses of my mind ."
This bike fails on so many levels I can only scratch the surface using the limited space we have here. If you are interested in a complete description of this bikes impact on the modern movement of cycling please pick up my book due out this fall; "The rise and fall of the Fifth Reich, or how the bike; Pengy and others like it nearly destroyed Western civilization.
Lets begin shall we?
Firstly: Yes i have said before that orange is the new black, but nothing says Halloween like orange AND black. Pick one and use it sparingly.
Secondly: Frameset=frame and fork. These should match, hence the use of the term "set"
if you forget what should and shouldnt match, you can always refer back to this helpful alliteration.
(sung to the tempo of Camptown races)
Remember when you pick your frame, doo-dah! doo-dah!the fork should always look the same. Oh, doo-dah day!The saddle matches both as well. doo dah! doo dah!an accent color? that looks swell. Oh, doo-dah day!
(chorus)
this bike looks good all night,this bike looks good all daytoo many colors and Ourys grips...and suddenly its all gay.
(not that theres anything wrong with that)Stem and seat post, matching set, doo-dah! doo-dah!What the hell is it you dont get? Oh, doo-dah day!Silver is a color too , doo-dah! doo-dah!pink is for chicks, think it through, Oh, doo-dah day!
(repeat chorus)
Matching colors is a necessary evil, but throwing shit on the bike simply because it matches is walking a thin line between style and the ridiculous. (see below)
All the mis-matched components aside, this bike clearly does not fit its owner. I don't even have to see Pengy to know once he has this monstrosity snugly tucked under his prostrate, he looks more out of place then a bad toupee. Using kinesiology, or the study of how human body measurements fit into physics and movement, I was able to reverse engineer what exactly a body type would look like that requires such a large bike (long torso) , short seat tube length (short or non-existent legs) , and has the bars raised like a piece of playground equipment (hyper length arms) . Now keep in mind its not science, but I think its quite telling in its accuracy once all the data is input.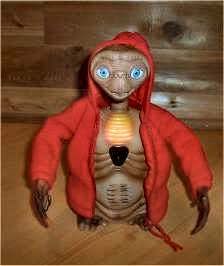 Uncanny isnt it? The bike looks like it was made for this rider and vice versa. I hope you find yourself pedaling this bike through the rocky roads of purgatory my small mishapen friend. Its where the two of you belong.